Embody Orthopaedic
3D Surgical Planning Software
BACKGROUND
Embody Orthopaedic make patient specific solutions for orthopaedic surgeries, by combining the latest technologies in design software, design automation & 3D printing. Each Embody patient has a set of surgical instruments designed and manufactured specifically for them.
THE BRIEF
As part of a disruptive supply model, Embody needed a tool to integrate surgeons into the design process. The pre-operative plan drives the design of 3D printed, patient-specific instruments. Embody needed an engaging tool, that can be accessed by surgeons anywhere, which would allow them to accurately plan the placement of implants on patient bone models. The software would be hosted on the Embody website, which includes all supporting product information.
THE SOLUTION
Online surgical planning tool built using Three.js, React, .NET. Several rounds of end user validations resulted in a tool that is engaging, easy to use, and that can be accessed securely on the cloud, by surgeons anywhere. The tool includes a customisable workflow with built-in mini-tutorials to support learning. Alerts and warnings improve patient safety and enhance surgeon awareness of common pitfalls in the surgical technique. Solution included full website build to host the planning tool.
Surgeons are able to rotate and visualise & interact with bone models in 3D to gain a better understanding of the patient anatomy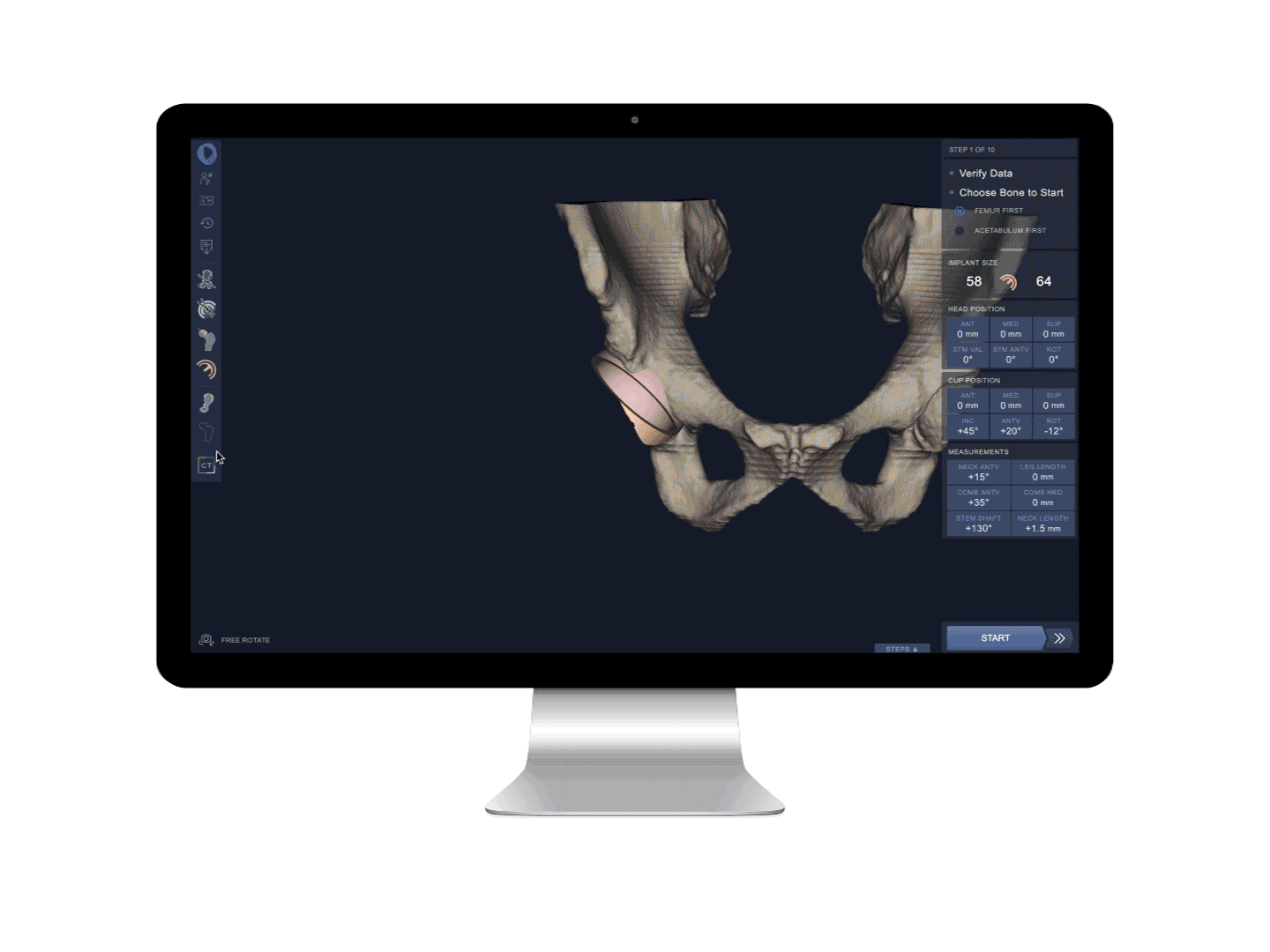 Surgeons can refer to more familiar X-ray (CT) image data to improve trust in 3D model data.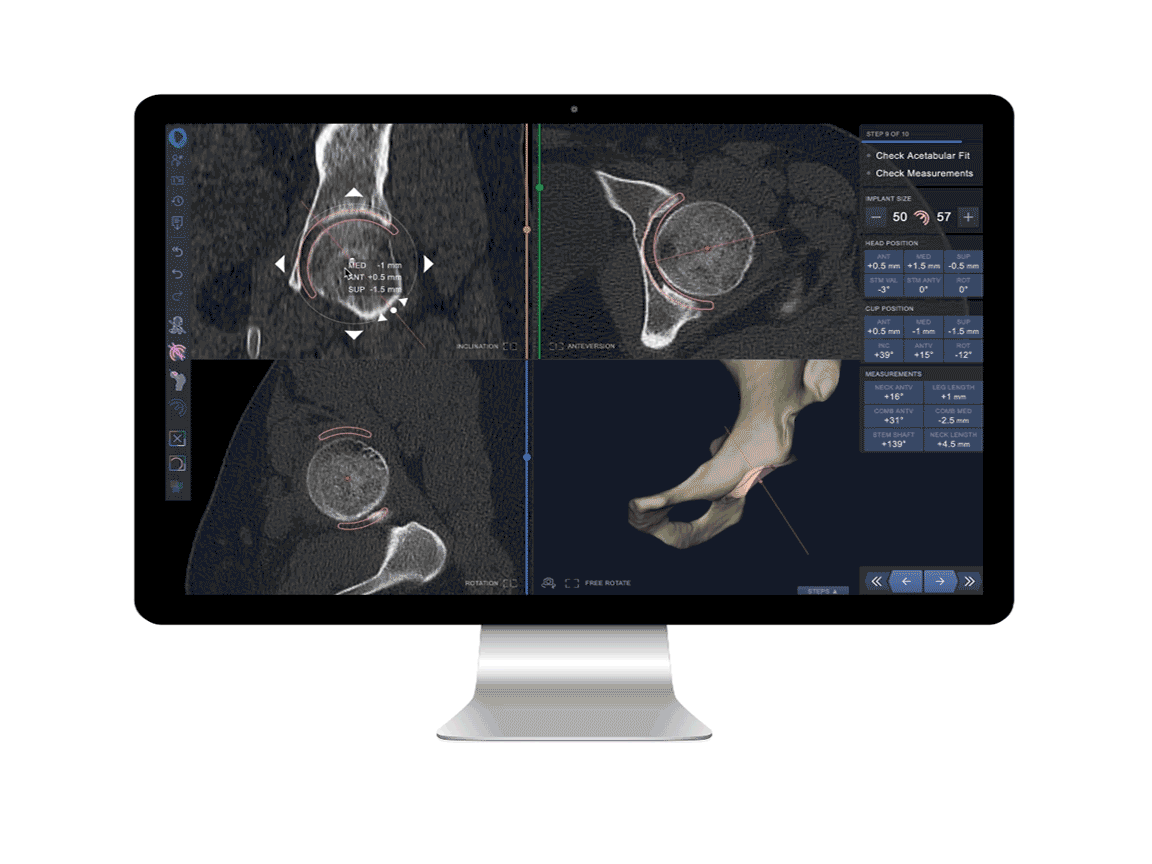 Surgeons can make adjustments to the size and position of the implant, based on the patient anatomy.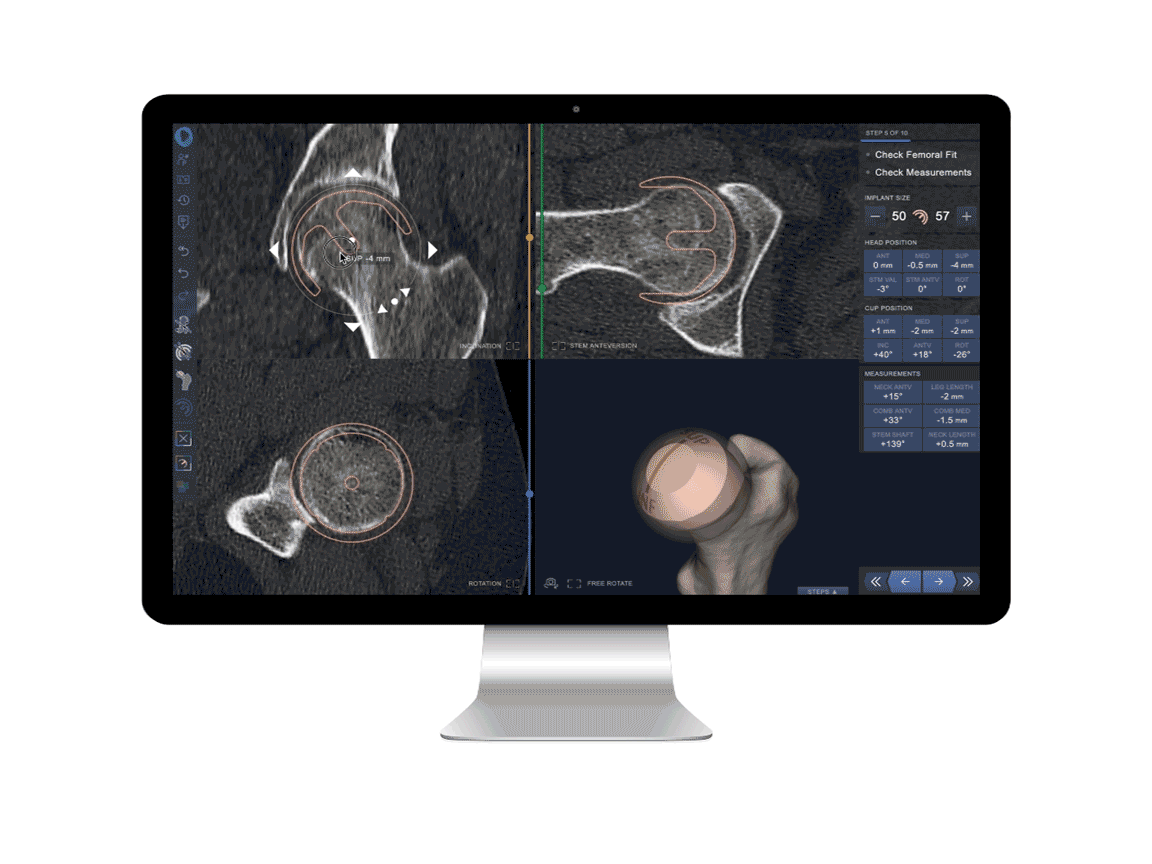 Automatic warnings help you avoid common planning pitfalls like wall breach and notching.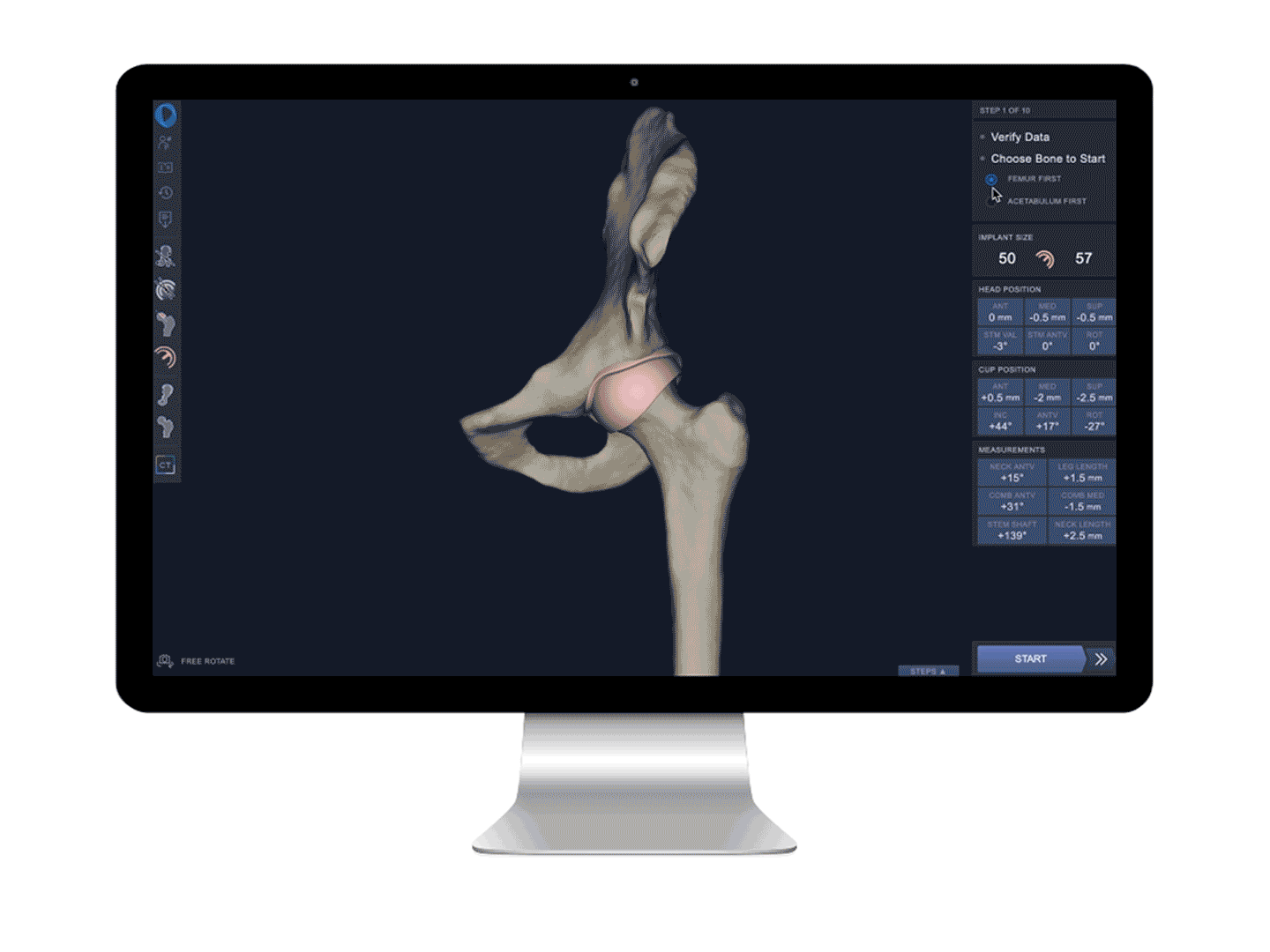 Follow a built in workflow to guide you through each planning step. Each step has its own set of instructions.